GameChanger recently had the pleasure of hosting the New York Sports Tech meetup. Jeremy Levine, founder and CEO of the fantasy gaming app Draft took the stage to introduce his product to attendees.
The event had a great turnout, and it's always fun to see both new and familiar faces representing the NYC sports tech community.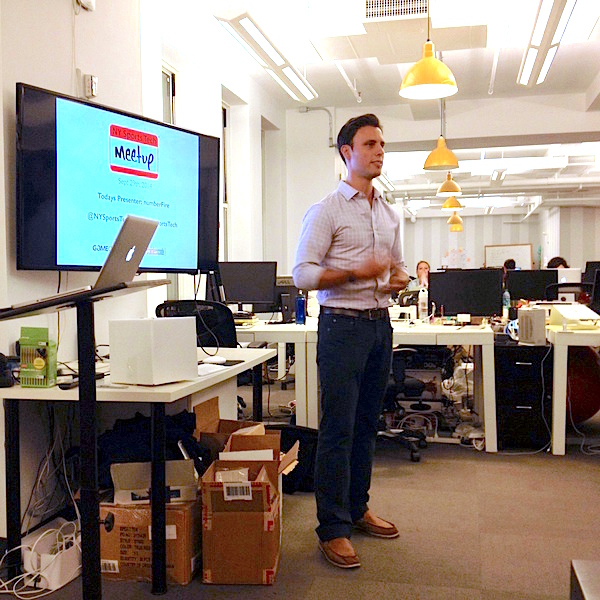 If you're interested in using GameChanger's space to host a tech meetup, please send me (Jenny!) an email at jenny@gc.com.